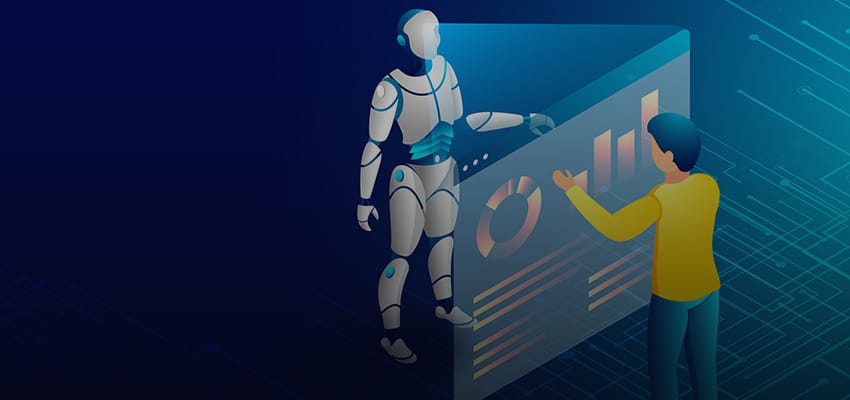 A New Type of Interview – Rise of the Machines
Michelle Meade | Jun 18, 2020
Michelle Meade
Meet Your New Interviewer - A Learning Algorithm
2020 has changed the way we work. This has had a direct impact on the interview process and most companies are using remote interviewing tools to find the right candidate. We talk about the different systems that are being used and how AI can be the future of the interviewing process.
Open transcript
So the application you sent was shortlisted. You're in for the interview. You know the process. Preparing your knowledge on the company, question types, and maybe even some practical tasks you might have to do.
However, this time, the company sends you a link. You're no longer going to be talking to a real person in any way. Your interviewer today is an algorithm. Specifically one that uses deep learning techniques to determine whether you have the characteristics of top hires for that company.
Welcome back to your Mindwealth MWAV Podcast. I am Michelle and we're going to talk about algorithmic deep machine learning based digital interviews.
You may conclude that it's the big tech giants leaping at this technology. However, it is in fact some of the biggest investment banks, like Goldman Sachs and JP Morgan, that are jumping at the opportunity to remove all bias from interviews. Let's get straight to the facts, and also share some tips on how to deal with this futuristic hiring process.
Investment banks like Goldman Sachs and JP Morgan now use digital video interviewing systems for new hires These systems give interviewees a set of questions which they then have to answer on video.
Systems like Hirevue are increasingly used by various recruiters seeking to short list candidates out of a global pool.
For you, this means that your personality traits may be observed by algorithmic systems. The systems correlate personality and psychological traits observed in the interview with the traits observed in prior successful hires or in an existing database of interviewees.
Deep machine learning tools embedded in such systems analyse your choice of language, the breadth of your vocabulary, your eye movements, the speed of your delivery, the level of stress in your voice, your ability to retain information, your 'valence' (emotion), and so on.
The tools look for up to 15,000 traits that are present in 'top hires'. Think about that for a moment. That will be a few more than any interviewer or panel could ever hope to see.
Whether it is a real interview or an interview by a machine based on predictive analytics, it's not just about running through your work history and academic achievements, or using the S.T.A.R. technique to answer questions. It's about your delivery, and what's going on beneath the surface.
Though the content of every answer will still matter, it will now be just a factor in the overall decision that the algorithm makes. This won't be a bad thing, as the algorithm has no bias for any interviewee. Your race, sexual orientation, gender, won't factor in like in a normal interview, where subconscious bias is almost inevitable.
The algorithm will always go for the candidates with the most potential based on matching traits.
Could this be the future of how we hire people? It may be too early to tell. Algorithms are not bug-free 100% of the time. But a hiring process that removes bias sounds like a good direction.
MindWealth offers transformational coaching programs to a global audience helping you make it in your career, grow your wealth and achieve mindfulness mastery.
Follow us on Youtube at MindWealth, Facebook and Instagram at mindwealthco. Connect with us at mindwealth.co Elevate your story with MindWealth.
I'm Michelle, and I'll see you in the next one.
More posts you may enjoy...