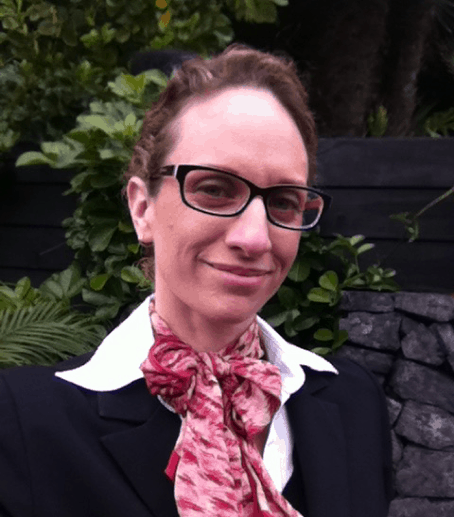 Customer Support Specialist
Kelly Barnett
Supporting you in your transformational journey through a MindWealth program is our priority. The support team is here to assist you with any questions or thoughts you may have about our programs or your learning pathway.

1-(888)-372-7744
Mon – Fri 7:00 – 19:00 PST
We usually respond within 24 hours except on weekends and statutory holidays.
There are so many fake testimonials out there. Did a MindWealth client really benefit to the extent of 3 million dollars?
Yes, Anita did! This was essentially the salary increment she achieved after Rohit coached her to ace an extremely intense series of interviews with a global networking platform. She locked in this LifeTimeValueAdd™ as a direct result of MindWealth's 1:1 Coaching
Does my investment in a MindWealth program go to charity?
A quarter of the income that MindWealth earns annually will be donated to the charities and wonderful causes we have selected to support. Thus a part of your investment in a MindWealth program will indeed go to the charity of your choice as your choice determines the relative allocations made across the specified charities. For further information please read the Giving Back section on the link http://mindwealth/about-us/
Do you track cookies?
This website uses cookies to improve your experience. We'll assume you're ok with this, but you can opt-out if you wish.
How do we contact you?
The best way is to email us at support@mindwealth.co. We aim to respond within 24 hours. Note that response rates on weekends may be slower than normal.
Is MindWealth Coaching expensive?
MindWealth Coaching is our 1-1 personalized coaching program. Our clients have benefited massively versus their investment by learning how to interview better, handle business dynamics, negotiate compensation, specific phrases to use in specific situations and so on. We don't waste anyone's time. Not ours. Not yours. MindWealth co-Founder Rohit works with you with the same intensity as if he were transacting a half a billion-dollar deal. Watch a MindWealth client acknowledge the 3 million dollar lifetime value she gained via working with Mindwealth.
How do I learn more about my Coach
I forgot my password. How do I get it?
Click 'lost your password' to receive a password reset link email. Click here to have your password e-mailed to you. If you experience difficulty, contact us at support@mindwealth.co
I'm a new visitor to MindWealth. Do I need to register?
You need to register to download "How To Create A Strong LinkedIn Footprint" or if you have bought a Program. As you explore the Mindwealth website, you may encounter content that is only accessible to members. Should you encounter this type of content, a Log In / Register screen will be shown and you will be able to create an account. Upon completing the registration process, you can log in using the email and password you entered during registration. For return visits, enter your Username and Password by clicking the Log In link, which is located on the top right corner of the website.
I'm a registered user of MindWealth. How do I Log In?
Enter your Username and Password by clicking the Sign Iin link, which is located on the top right corner of the website.
What can I access when I Log in?
Different types of visitors have different levels of access to our content.
Registered users can enjoy a wide variety of leading-edge curated and original content.
Program users can additionally access programs that they have purchased.
How do I purchase a program?
Select the Program you wish to purchase and, click the Buy button. You'll then be taken to your checkout page where you can complete your purchase.
I haven't received my receipt or log In details?
You should receive an email with your purchase receipt and Log In information after your payment is approved. If you don't please check your spam folder. Feel free to contact us at support@mindwealth.co and we'll sort it out!
Where will I find my purchased programs?
Your purchased programs will be available as a part of your Profile which you can access by clicking on the icon on the top right-hand side of the screen.
Which payment types do you accept?
We currently accept all major payment cards such as Visa, MasterCard, JCB, Discover, Diner's Club, and American Express card. We use stripe.com as our payment gateway. You may also pay via Paypal if you prefer.
Where are my card details being stored?
We do not store any payment details on our servers. Your saved information will be stored on Stripe.com servers – our payment gateway vendor.