Calculate Your LifeTimeValueAdd™
LifeTimeValue Add™, or LTVA™, is a model which helps you estimate the incremental 'value added' if you maximize your career or life potential.
Enter an "Annual Income" amount which is your current or expected annual income.
For more details about this model, read "How Your LTVA is calculated" or go right ahead and select a point on the slider that represents your current thinking. 1 represents the most inefficient state to be in and 10 means you are complete in all dimensions and have fulfilled your potential.
Annual Income

USD $

Years Ahead
Your Current Performance

Your Desire

Your Commitment
How Is Your LTVA™ Calculated?

Your Life Time Value Add, or LTVA, is a model which helps you estimate the incremental 'value-added' if you maximize your career or life potential. It is based on your own understanding of your current abilities and your full potential. It considers key factors including your current (or expected) annual income, productive years ahead in your career or life, and motivational factors. In its essence, the model comprises 3 elements and assumes a 10% impact on your annual income per incremental movement on the slider for each element.
Your Current Performance – This is an evaluation of how well you think you are currently performing or your current readiness. It is a self-assessment of where you are in your own journey. On a scale of 1 to 10, try to accurately assess where you stand and how you can better yourself. Assume 1 to be "completely inefficient" and 10 to be "completely efficient".
Your Desire – This is a measure of how passionately you want to grow. How strongly do you feel about taking things to the next level in your life or career?
Your Commitment – This is your pledge to self-improvement. How committed are you to undertaking and completing a MindWealth Program? Will you complete self-study exercises and assessments that will enable you to enhance life or career opportunities?
By using the MindWealth LTVA calculator, you can estimate the value of joining a MindWealth program. The calculator makes you pause and reflect on where you are and most importantly the life or career growth you aspire to.
DISCLAIMER: MindWealth cannot guarantee any specified financial improvement or increase in income based on LTVA calculation and the subsequent completion of any MindWealth program. Increases in your income and career or life growth are dependent on numerous factors which we cannot control. However, we are eager and committed to helping you elevate your story.
Do you wish to maximize your career potential?
Enrol now in the Interview Mastery Program.
Discover how Anita used Interview Mastery tools
to maximize her potential, grab her dream job and
lock in a $3 Million LifeTimeValueAdd™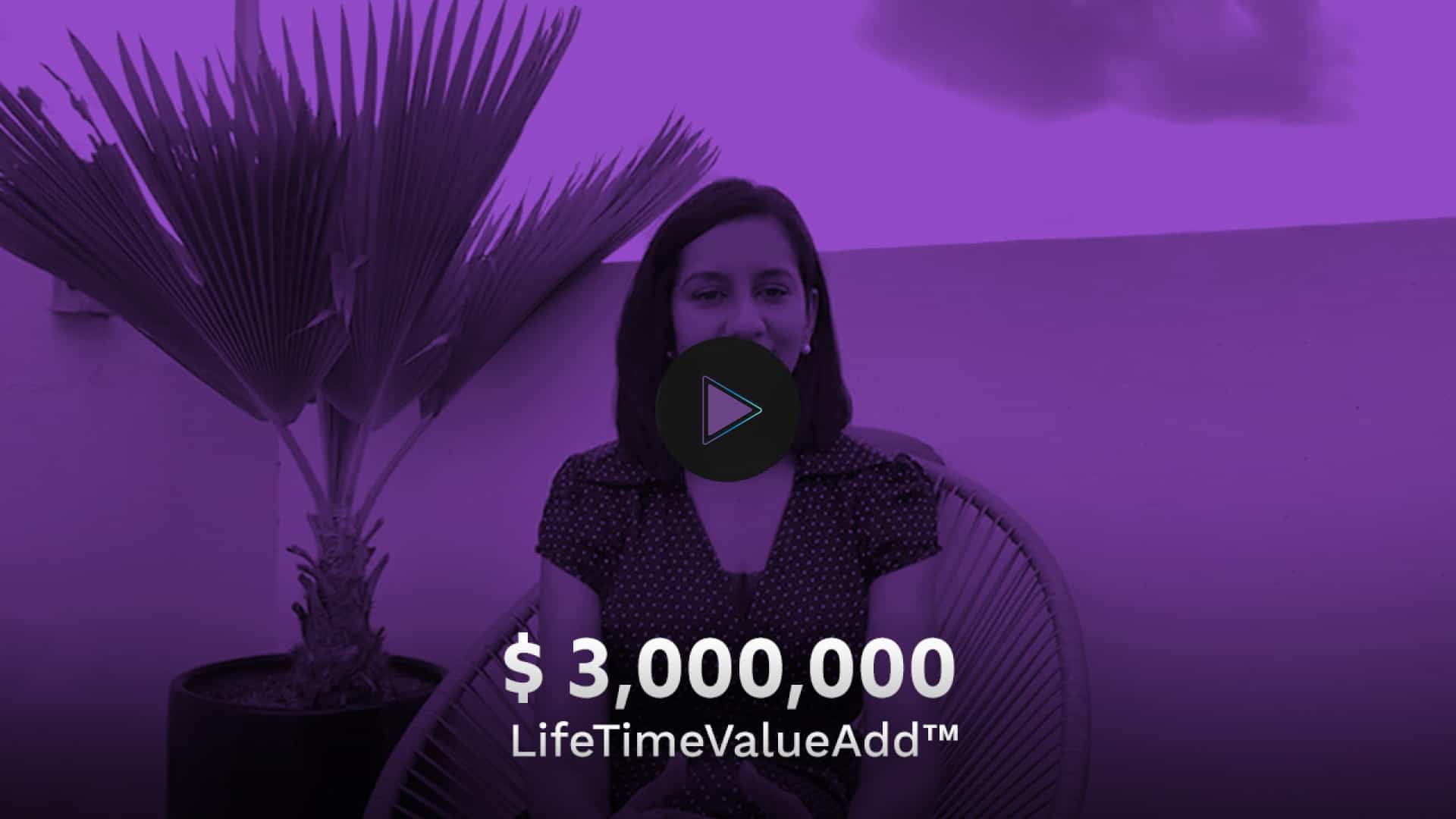 The winning techniques that Anita learned in creating an effective job search process, acing the interview and negotiating a hugely rewarding compensation package are available to you in the excellent and in-depth Interview Mastery Program.