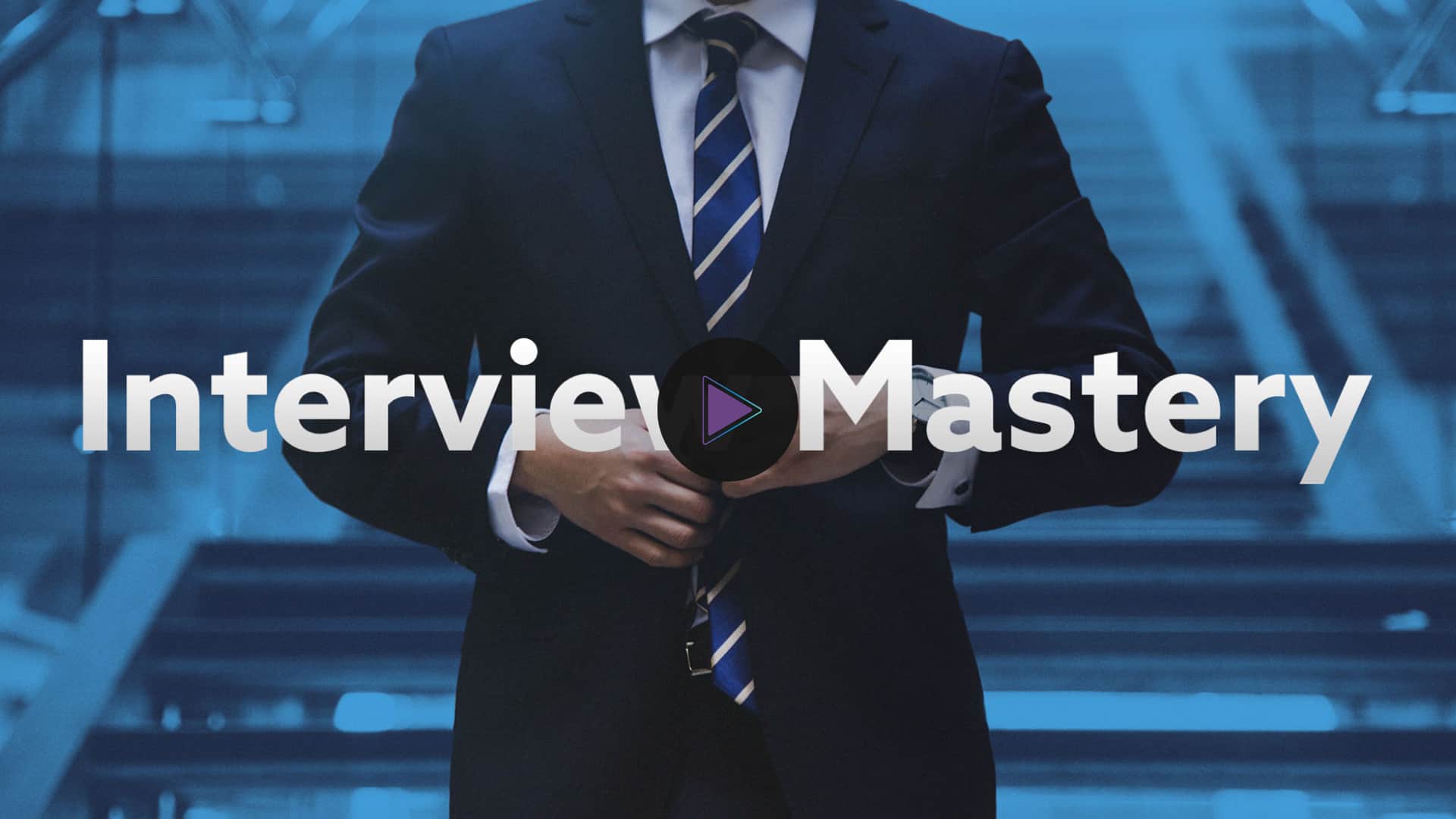 Scroll Down to Read More

Did You Know That Interviewers
Can Spot Confidence Instantly?
Not arrogance, ego or bravado — authentic, organic confidence. That's why it's so hard to fake. We know the real thing when we see it. At MindWealth, we understand confidence better than most. Because we've been paid millions of dollars to have it, study it and spot it in others.
We've interviewed the brightest and best of every age, nationality and level of seniority. And we've hired Vice-Presidents and Senior Managing Directors for one of the largest investment banks in the world.
From Wall Street and the City of London to Singapore and Canada, we've asked every question and heard every answer. We've witnessed people fall apart and others own the room. We understand what interviewers look for. We know how candidates make sure they find it.
Benefits of the Interview Mastery Program
The Interview Mastery program distills the knowledge gained from hundreds of hours spent interviewing thousands of candidates into an intensive program that equips you with:
The powerful presence and eloquence to make a memorable first impression.
A flexible set of interviewing techniques to navigate the defining moments and overcome the unexpected.
Advanced visualization techniques to deliver clarity and manifest success.
The instinct to think, act and react in the optimum way, along with a safety net of simple scripts to fall back on.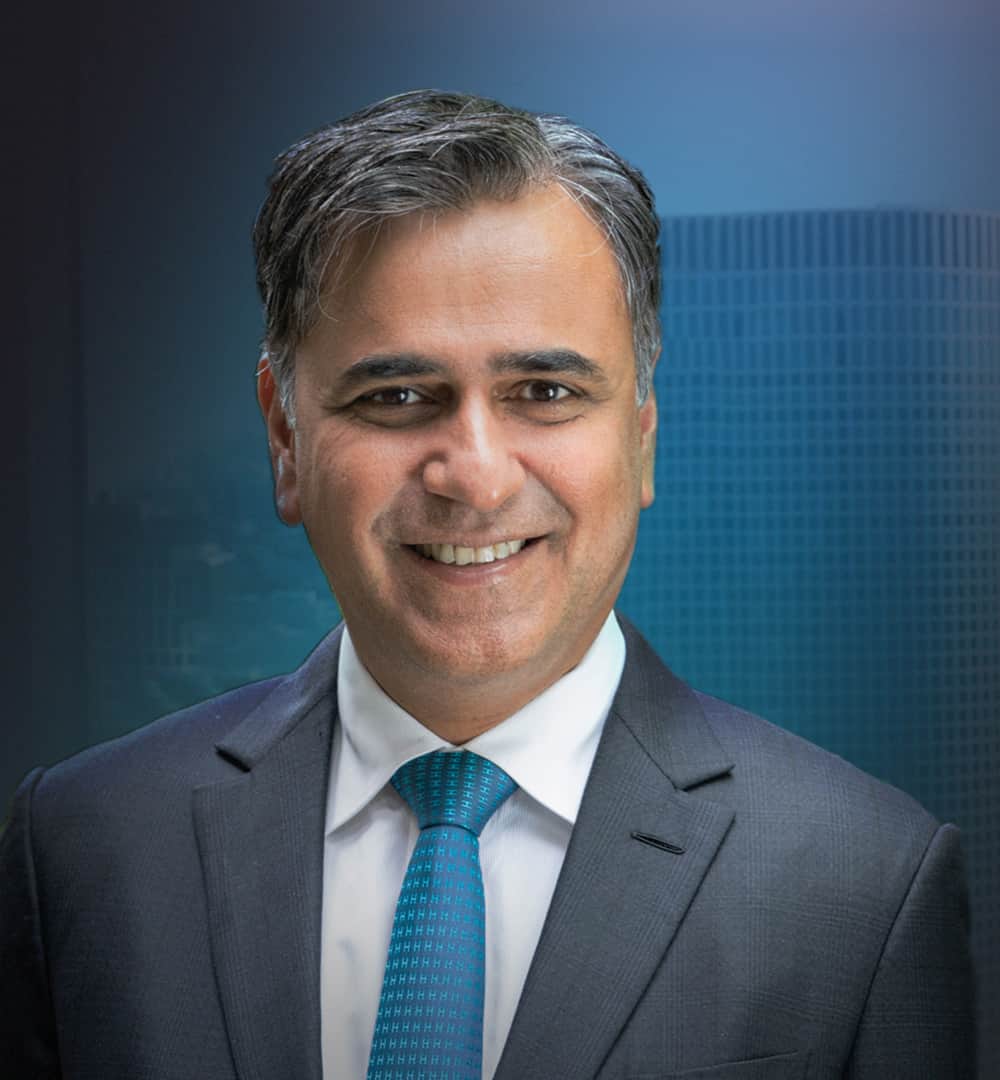 Join Interview Mastery at a Fraction of the Cost
Rohit Malhotra interviewed and hired high performers ranging from Ivy League graduates and trading superstars to highly skilled senior executives while running a billion-dollar profitability business.
Today, as a highly effective career coach, MindWealth co-founder Rohit Malhotra charges 20,000 USD for 1:1 Premium Coaching if you are lucky enough to even get a spot on his calendar.
But if you take action now, you will get access to MindWealth's premium program which delves deep into the skills, techniques and strategies needed to ace an interview and grab your dream job, for a fraction of that cost. Additionally you will get an amazing opportunity for a live call with Rohit at the end of the program. Incredible value!
For only USD 295, you get lifetime access to MindWealth's flagship Interview Mastery program and a Certificate of Completion when you complete the program.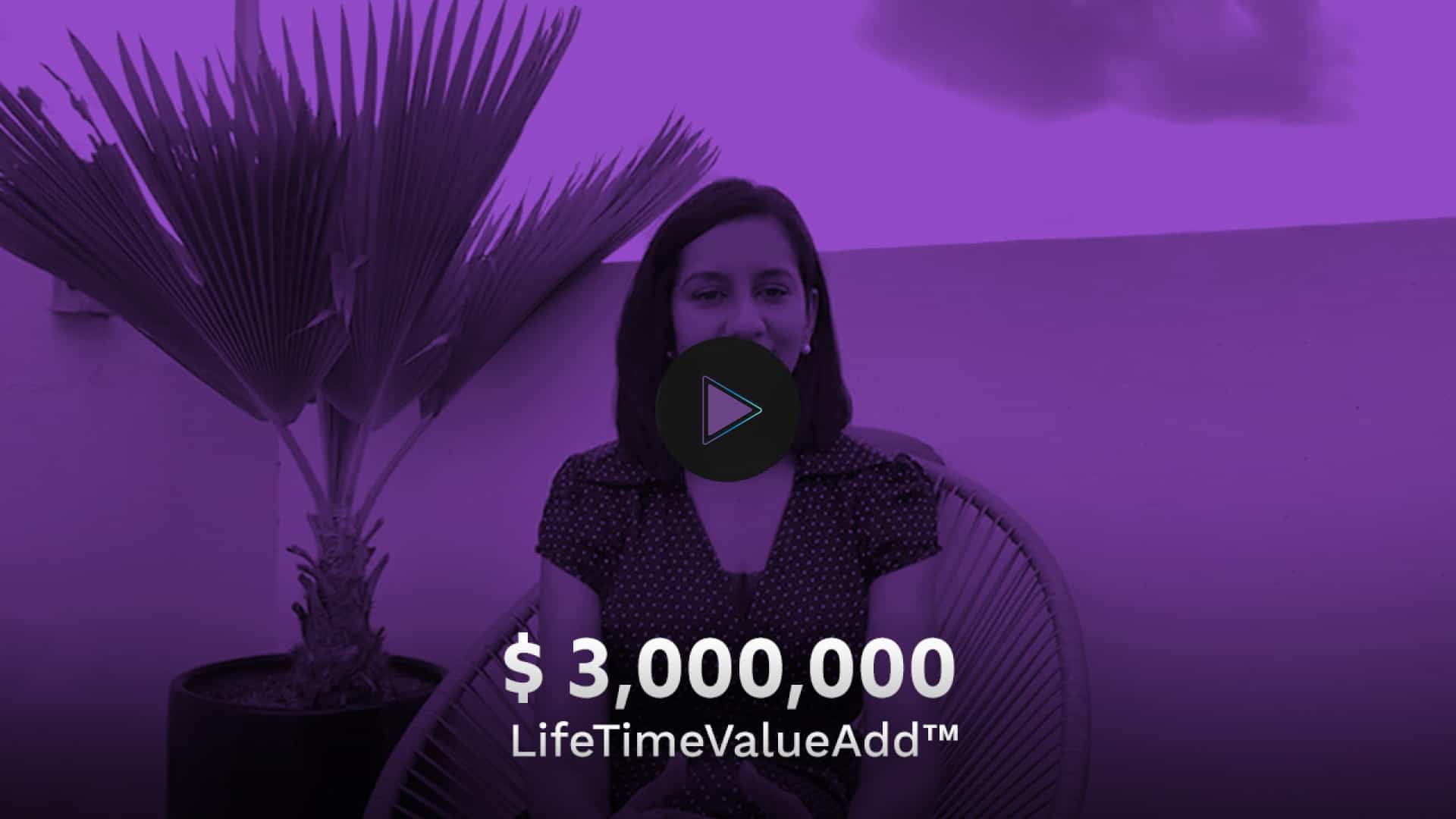 Anita RaoKapurSenior Manager, Leading global
Networking platform, Singapore
Rohit has helped me out a lot, I went through multiple rounds of coaching and intensive training and secured the job I wanted. I figured out that MindWealth helped me lock in an additional LifeTimeValue of just over $3 Million Dollars.
Two big thumbs up for MindWealth and Rohit.

G. Richard Warfield IVPartner, OTS Capital Management
Hong Kong
Conversations with Rohit usually go beyond coaching and financial brainstorming and move into the realm of mind balance and emotional evolution.
The more time you spend with him, the more relevant he becomes to your life as a coach.
What People Say
Rohit has helped me out a lot, I went through multiple rounds of coaching and intensive training

and

secured the job I wanted. I figured out that MindWealth helped me lock in an additional LifeTimeValue add of $3 Million.

Two big thumbs up for MindWealth and Rohit.

Senior Manager, Global Networking Platform, Singapore
Anita Rao Kapur
Having worked in technology, banking and having set up and then sold a FinTech business, I am no stranger to stress and politics in the often-murky world of high finance and startups. Conversations with Rohit usually go beyond coaching and financial brainstorming and move into the realm of mind balance and emotional evolution. It is here that anyone aspiring to be coached by Rohit will find not just a global business leader but also a spiritual prophet…the more time you spend with him, the more relevant he becomes to your life as a coach, as a friend and as someone in your corner.
Partner, OTS Capital Management, Hong Kong
G. Richard Warfield IV
As a leader running a large business, I benefited from working with Rohit to co-create plans to better achieve organizational goals. A transformational coach and an inspiring leader, Rohit helps you find answers within yourself and energize your career, improving your organizational efficiency and work life balance. I trust Rohit completely.
Managing Director and Head Global Products Distribution Asia Pacific (Multinational Bank) Singapore
Lavanya Chari
Rohit is an analytical and compassionate thinker. He not only knows what may be best for any given person but he is capable of delivering his insights in a manner that allows for these insights to be understood and implemented. Success in any walk of life is something that needs to be nurtured and with the help of a personal coach of Rohit's caliber, it is all the more attainable.
Financial Services Executive, Hong Kong
Bogdan Onyschenko
Rohit has always inspired me...he is a super-achiever. I value his judgement in issues related to career advancement and setting priorities in life. He is insightful and helps set specific strategies in managing the subtleties of work and personal dilemmas. I recommend Rohit to anyone who is looking to discover more about themselves, and take their careers and business ideas to the next level.
Former rates trader in Asia and Europe, current researcher in Social Psychology, London, UK
Kyoo Kim
There are not many people in business globally with Rohit's level of understanding of people, organizational tactics, or the material and spiritual outlooks inherent in different cultural contexts. My banking job is complex and requires an intense level of concentration and commitment as I strike a balance between risks and return. I frequently find myself in stressful situations in which I need to make challenging decisions. Rohit's coaching helps me to focus my mind and achieve a clear, calm state so I can be productive and make fast, balanced decisions in this complex environment. I respect Rohit as a great coach. Thanks to him, I got more peace of mind and insight into what I wanted out of my career.
General Manager, Banco Santander S.A. Shanghai Branch, China
David (Jianwei) Liu
When I engaged with Rohit formally, I was unsure that someone at his high level of achievement could empathize enough to help me develop my career. However, his compassionate approach and understanding of human psychology led to many conversations on how I could progress, in my work and in my life. I felt that Rohit wanted me to achieve my objectives—his support helped me to focus and gave me a much-needed boost. Even after our formal sessions had ended, Rohit called me to check in. His global work experience and his understanding of business, finance and top-management-thinking are bonuses. I recommend Rohit strongly to anyone looking for a professional life coach with right mix of experience and EQ.
Director, Deutsche Bank, Hong Kong
Manish Lala
Rohit is easy to trust and confide in. He is also a really cool guy who understands different cultures: the west and the east. Our conversations gave me a better understanding of myself as well as specific ideas on how I could progress and grow while balancing my life and career. I recently left my job at an investment bank and moved into a different area and role. My new job challenges me more and is in tune with the spirit of my conversations with Rohit. I am much happier as a result.
Head of China for Special Situations, MBK Partners, Beijing, China
Jason Liu
Rohit combines genuine empathy with an ability to connect with people. He understands people's motivations and how best to navigate them. His experience at the top rung of corporate life and his global experience were particularly valuable. After a conversation with Rohit I always felt energized and more confident. If you're looking to accelerate your career, Rohit is a great mentor.
Managing Director, Global Investment Bank, London, UK
Michael Brinton
Rohit has provided me with guidance and coaching during several difficult situations in my professional life. He has been a good sounding board, evaluating options and discussing alternatives. He has helped me to realize my full potential, and through his unwavering focus and commitment, he has been a source of true inspiration. I recommend him highly.
Managing Director, Standard Chartered Bank, Singapore
Neha Bakshi
Managing risk and dealing with stressful situations are a part of my daily schedule. These responsibilities have been constant in my work life in Hong Kong, in Singapore and now in India. I am a member of the founding team of one of India's most promising new age financial services companies, and there are times when the complexities seem overwhelming. Thanks to technology, however, my chats with Rohit bring balance and give me a lateral perspective of the situation. Rohit's analytical and intuitive abilities separate him from the rest. Over the years I have known him, even when there is no crisis or stress at hand, my conversations with Rohit have invariably aided my career development.
CEO, SME Loans, Incred India, Mumbai, India
Saurabh Jhalaria
You Are Just 3 Modules Away From
Landing Your Dream Job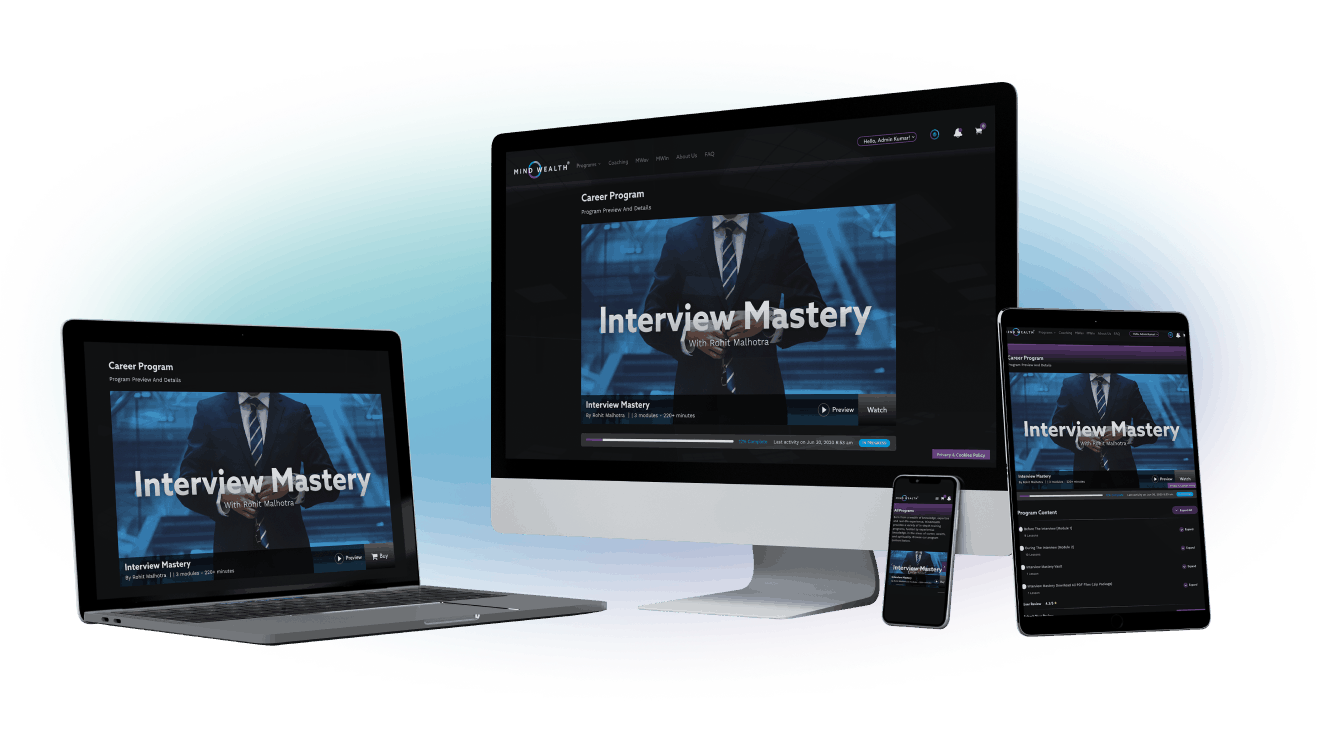 3 Modules
20+ Lessons
6+ Hours of Content
Before The Interview [Module 1]
Our primary goal for this module is to get you into that job interview! You will learn everything you need to about:
Researching job opportunities
Writing the perfect resume
Applying for job positions efficiently
Analysing in-depth and breaking down the different types of interviews
Before The Interview [Module 1]
Introduction
How To Consume This Program
Researching
How To Craft Your Resume (Part 1)
How To Craft Your Resume (Part 2)
How To Craft Your Resume (Part 3)
Applying For Jobs
Different Types Of Interviews
Module 1 Summary
During The Interview [Module 2]
The main objective of our second module is to give you all the knowledge you need to nail the interview and get the job! To achieve that we'll explore and cover the following topics:
Make an instant solid first impression
Use body language effectively and communicate on a subconscious level
Answer the most common, situational and ethical questions during an interview
Negotiate the best compensation package for yourself
Ask well thought out and meaningful questions
End it like a rockstar! Finish an interview on a high note and leave a lasting impression.
During The Interview [Module 2]
Master The Art Of The First Impression
The Subtle Art Of Body Language
Most Common Questions (Part 1)
Most Common Questions (Part 2)
Situational Questions
Ethical Questions
How To Negotiate The Best Salary
Questions You Can Ask
How To End An Interview On A High Note
Module 2 Summary And Next Steps
In addition to the two modules of rich audiovisual learning spanning 19 lessons we proudly present:
Interview Mastery Vault [Module 3]
This module is MindWealth's X-Factor. It is what sets us apart.
As we continue to develop new programs and lessons for you, we will continually update the Vault. All our secret tactics and strategies will be yours.
Rohit will share the tools and techniques he's used for over 20+ years of building a very successful career in international banking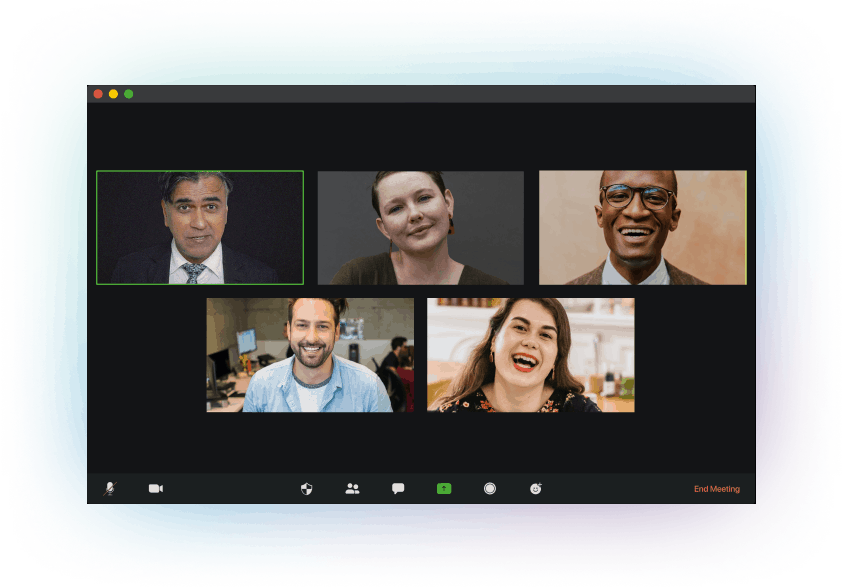 Join Rohit Malhotra on a post-program group call, as he answers all your questions and helps solve challenges you face in your interview process, so you can get the results you hope for when you join this program.
Rohit is a highly successful former investment banker, a career and life coach who charges thousands of dollars for live group coaching calls like this one. But this call is yours, absolutely free when you join the Interview Mastery program.
Overview of the Interview Mastery Program
01 | Step-By-Step Video Lessons
You're getting over 6 hours of content, spread over 20+ video and audio lessons, packed with insights, inspiration, and action, broken down into approachable frameworks that you can apply right now — regardless of what stage of the job search process you find yourself in.

02 | Actionable Assignments
Every bite-sized video or audio lesson has a practical exercise, which will keep you moving forward and making progress.

03 | A Proven Mastery Framework
Learn the same tools that I used to transform my life, and coach thousands of people on how to advance in their life and career.

04 | Exclusive Access To The Private Facebook Group
You'll get immediate access to the Interview Mastery Facebook group. In that group, you'll find like-minded high-achieving individuals who are on the same path as you.

05 | Get Started Instantly
The moment you sign up, you can get started on the program and on the path to your dream job.

06 | Learn Anywhere, Anytime
Smartphone, tablet, laptop…you can view the course from anywhere.

07 | Access for Life
Go back and review these insightful video lessons as often as you like. You'll never have to feel crunched for time. Learn at your own pace.
Giving Back With MindWealth
Giving is at the heart of what we do. And when you enhance your career, mindfulness or markets mastery with MindWealth, you are also supporting not-for-profits so they can continue to give to those in need. When you sign up to any MindWealth program, you can choose to give back to any of the above.
100% Refund 30 Day Risk-Free Purchase
If you don't love it, we will refund you 100%. No questions asked. No strings, no fees, no penalties, no hidden surprises. That is how much everyone at MindWealth believes in what we are offering you. We do not want anything standing between you and your ideal job so have made this entirely risk-free for you.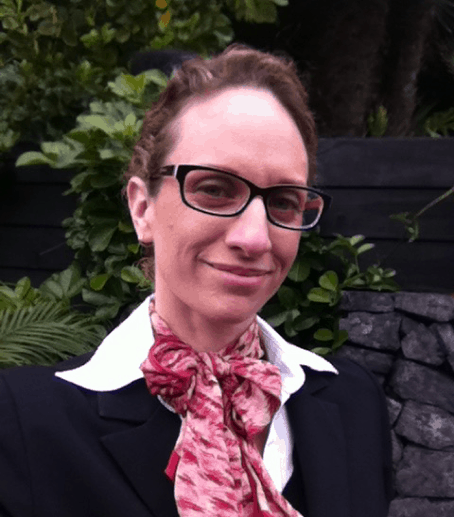 Lifetime Support
Customer Support Specialist
Kelly Barnett
Supporting you in your transformational journey through a MindWealth program is our priority. The support team is here to assist you with any questions or thoughts you may have about our programs or your learning pathway.

1-(888)-372-7744
Mon – Fri 7:00 – 19:00 PST
We usually respond within 24 hours except on weekends and statutory holidays.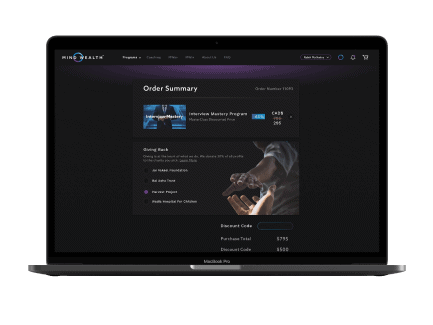 1
Click the "add to cart" button & head to secure checkout page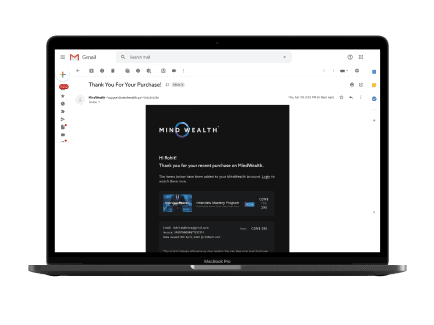 2
Complete the order. Receive an email with your Sign In information. Sign In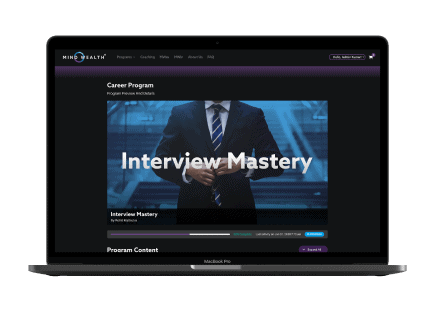 3
Visit mindwealth.co to watch your new program.
*EU VAT charges will apply to EU billing addresses
Orders on the MindWealth site are processed on a secured server.

How Long is the Course?
The course is approximately 3 hours long and the total content is over 6 hours. Interview Mastery is one the most in-depth programs that offer you a step by step process of nailing your dream job. Although it's one of the longest programs for anyone looking for a job or seeking a career change, we guarantee you will not be overwhelmed by the information in this course.
Is Interview Mastery a certified program?
Yes. MindWealth issues certificates to all course participants.
How can I impress my interviewer?
That's what this program covers in great detail. And much much more. However, before you even get a chance to impress the interviewer, there are crucial steps in a job hunting process you have to do. Don't worry, we've got your back and we will walk you through the step-by-step process.
Once you get to the interview, you'll know how to make an instant solid first impression, how to use body language, how to prepare and answer the most common, situational, and ethical questions.
In addition, we'll teach you how to negotiate the best salary for yourself, as well as how to end an interview on a high note and leave a lasting impression on the interviewer.
What are the topics you will cover in the Program?
Interview Mastery Program covers everything you need to know to stand out from the rest of the crowd and get to the interview, impress the interviewer and nail that job you deserve.
The Interview Mastery Program is designed in a way to teach you how to:
Research job opportunities
Write the perfect resume
Thrive and present your best self in different interviewing environments (including phone interview, video interview, and old fashioned face to face interview)
Make a solid first impression and use your body language to communicate on a subconscious level
Prepare and answer the most common, situational, and ethical questions.
Negotiate the best salary for yourself
In addition, what sets us apart is our Vault module. All of Rohit's personal secret tactics and strategies that made him successful will be yours. Free of additional charge and regularly updated. The Vault is our X-Factor.
Will the Interview Mastery Program Help me get more job offers?
Yes, if you make a commitment and do the work. We will share with you all the tools you need to nail the job of your dreams but ultimately it's up to you to use those tools.
Is Interview Mastery Program for job seekers or interviewers?
Although we are confident that interviewers could benefit from the program, Interview Mastery is specifically designed for anyone seeking a job or a career change.
How do I find a career I love?
The way to discover a career you love is to read newspapers, travel, interact with people in different careers and reflect on the subjects you learnt in high school or university. If you already have a job, reflect on what it is that you like and do not like about this job. Do short term courses online in topics that you feel you may be interested in and then consider how you feel about those subjects.
What's needed for Interview preparation?
Ideally, a good night's sleep. However, to have a good sleep the night before, you need to be confident in your ability to present your best self to the interviewer. In this program, we will train your attitude and lay down the blueprint for you by giving you all the knowledge you need to prepare for the interview and set yourself up for success.
Will learning how to interview better boost my Career?
The interviewing skills you learn in this course will provide you with the confidence and tools you need to prepare better for an interview, to build a better resume and to network more successfully. The Interview Mastery program also provides real-world experiences and interview questions you can think about in the comfort and privacy of your home. And yes, we provide answers to all these questions.
Securing your dream job is just a click away
Limited Time Promo Price
USD $795

USD $99